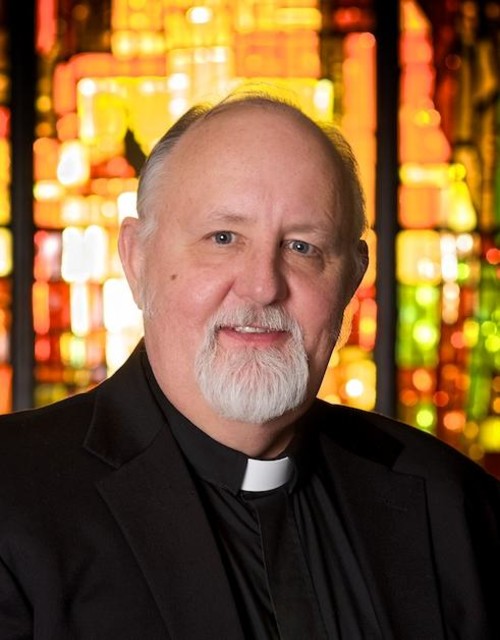 I was born in Krakow, Poland. At the age of 14. I immigrated to the United States in 1968 and lived with my mother in St. James Parish in Davis, California. 

My journey to the Priesthood began with my theological studies at the Dominican School of Philosophy and Theology at the Graduate Theological Union in Berkeley, California. It was in September of 1978 when I began my studies and in October of that year Pope John Paul II assumed the throne of St. Peter in Rome. These were truly exciting times in the Church that would have a profound effect on my preparation for the ministry as well as my service in the priesthood. The presence and the ministry of Pope John Paul II have inspired my ministry and dedication in the service of God and His people. Another person that has been my inspiration was Blessed Mother Teresa of Calcutta. The dedication and examples of these two individuals have been my motivation in shaping my own ministry over the years. I had the privilege of meeting both of these two saints of our times. In 1982 I graduated from the Dominican School of Philosophy and Theology and was ordained priest in June of that year by Bishop John S. Cummins at St. James Parish, Davis, California. 

During my priestly ministry I served at El Carmelo Retreat House, Redland, California, St. Therese Parish, Alhambra, California, and serval location in the Diocese of Sacramento: As Parochial Vicar at St. James Parish in Davis; St. Therese Parish in South Lake Tahoe; St. Vincent in Vallejo and as Pastor In Assumption of the Blessed Virgin Mary Parish in Truckee and for the last seven years in SS Peter & Paul in Rocklin.  On July 1, 2016 I began my ministry at Presentation of the Blessed Virgin Mary Parish.  Bishop Jaime Soto formally installed me as Pastor on July 16, 2016.

As I continue my ministry here at Presentation Parish I ask for your prayers knowing that the Lord will bless us on our journey.  I realize that our mission is to continue and build on the legacy of Fr. Jeremy Leatherby and those priests who worked here before.  I am in great admiration of the ministry to the Catholic School; Religious Education; Social outreach through St. Vincent De Paul; Adoration of the Blessed Sacrament and many various ministries to help us to nurture our faith.

The challenges of the ministry always led me to God, for the fulfillment is found in God alone.  I have been blessed with this unique vocation as a gift from God for the service of God's people.  I am always mindful and offer thanks for all who have nurtured my faith: my parents, teachers, friends, and other priests (especially Msgr. Andrew Coffey) and all those to whom I have ministered all these years.  I am always inspired by the words of the Blessed Mother: "Be it done unto me according to your word".

May the Lord bless our journey.