"Let the little children come to me, and do not hinder them,for the kingdom of heaven belongs to such as these." (Matt 19:13-15)
The Parish Children's Faith Formation classes(Sunday School) assists parents in handing-on the Catholic faith to their children. Volunteer catechists meet with children in a classroom setting and promote knowledge of our beliefs, full and active participation in the liturgy, moral formation, and prayer life. The classes are for children in grades 1st through 8th who do not attend a Catholic school during the week. The program begins in September and concludes in May. Classes meetings to be announced for fall 2020-2021. To find out more information please call Sidney at the Faith Formation Office @ 916.482.8883 or sid@presentationparish.org

MARK YOUR CALENDAR!!
On Sunday, September 27th @ 11:30 am we will have our first 
Drive-Thru Faith Formation "Pick up Event" for this year. We cannot wait to see you there! This will be a safe, fun, and faith-filled event for the whole family. We will have your faith formation materials for September – October packaged and ready for you to take home and begin! Plus, we have other activities and surprises for you!
We welcome all our families - returning and new - To Faith Formation 2020/21!
As you know Covid-19 has presented us with unique challenges this year, and we are responding with a whole new exciting look, called the Pflaum Gospel Weeklies. This series follows the Sunday Gospel readings so that children learn their faith within the rhythms of the liturgical year - Ordinary Time, Advent, Christmas, Lent, Easter, and back to Ordinary Time.  Furthermore, the lessons are written new each year to ensure fresh and engaging materials.
What will the Pflaum Program include?
Each registered child will receive printed materials at our exciting Drive-thru Pick Up Event on Sunday, September 27th at 11:30am.  The materials, tailored for their individual grade levels, include weekly lesson pamphlets of 4-8 pages, expanded teaching guides which help children apply the week's lesson to their own lives, and a Catechism Handbook which contains the most important Church teachings and prayers essential at each grade level.  Each week your child will use a new lesson dated for that Sunday of the liturgical year.  These lessons are at the heart of the program.
The program also includes an easy-to-use parent guide so that you can feel confident about sharing the faith with your entire family.
How is this new program going to work?
IN GENERAL:
We will be remote learning in a fun, friendly, family format known to some as the One Room Schoolhouse: all grade levels will meet "together" (remotely from home) on Sunday mornings.  We will pray, read the gospel together and share fellowship online for about 20 minutes. Then the students will be dismissed in their homes to complete assignments unique to their packet and grade.
Our hope is that we can have a site where students can share the fruits of their home studies; that way everyone can enjoy the unique lessons/artwork/creations sparked by the week's Gospel message.
SACRAMENTAL PREPARATIONS:
Those students who will be receiving a Sacrament (Reconciliation & 1st Eucharist, or Confirmation) will have a further on-line session so that they can receive further tailored instruction necessary in these formative grades.  Distance service opportunities will be discussed in more detail at these sessions.
What other resources are you planning to provide?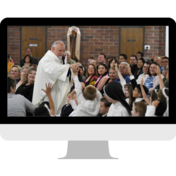 Online Resources 
Our new program has numerous on-line resources for parents, including videos, a weekly summary of the Sunday Gospel, and suggestions for you to use at home.  You can sign up to get an email reminder with a link to the resources.  See pflaumweeklies.com.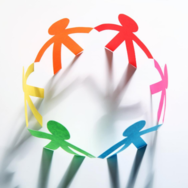 Community Involvement 
We realize that community is an important part of growing in faith.  Group gatherings, retreats, and in-person service projects will be provided as soon as it is safe to do so.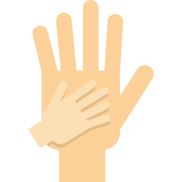 Teacher to Parent Support
We will be providing communication from our catechists to help guide you. Seperate Sacramental prep sessions will be done remotely as well.


Click Here to register or call Sidney @ 916.482.8883