Steubenville Conference for TEENS!
Date:
Friday, July 28, 2017 (All day)

to

Sunday, July 30, 2017 (All day)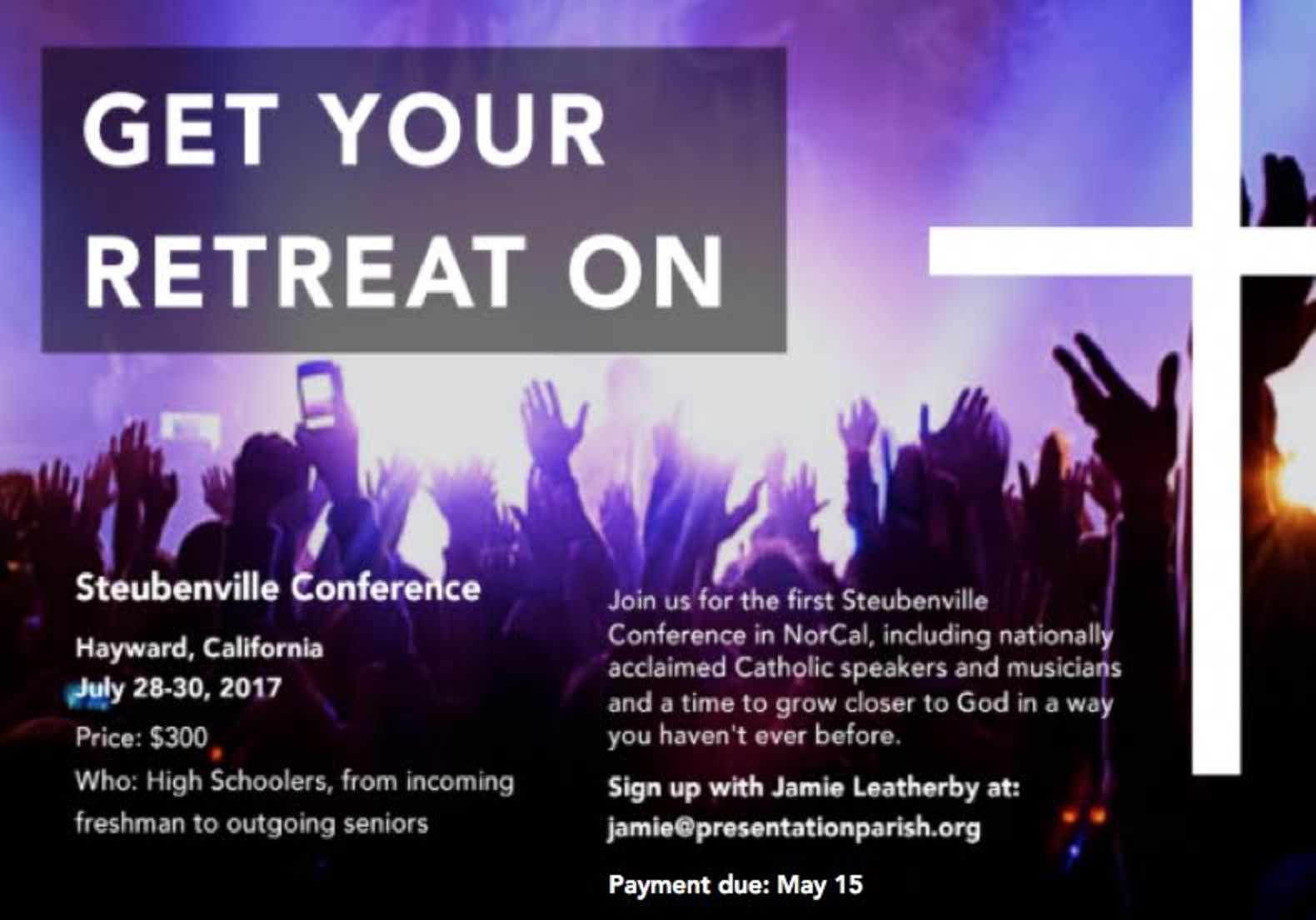 For more information and to sign up, please contact Jamie Leatherby at jamie@presentationparish.org
Please print out the forms below, along with a check made out to Presentation, and return to Jamie.
You can drop them off at the rectory or send them to:
Presentation Parish
c/o Jamie Leatherby
4123 Robertson Ave.
Sacramento, CA 95821